In International Standards
DRY CLEANING SERVICES
Dry Clean Express constantly renews itself to provide the services demanded by modern society. Thanks to its service mentality, it cleans over 20 million products and serves 6 million families today.
Dry Clean Express  2012 – 2023 yılları arasında üst üste Gold Brand won the award.
Dry Clean Express, which brings a new breath to the dry cleaning industry, proudly bears the title of "Turkey's No. 1 Dry Cleaning Expert".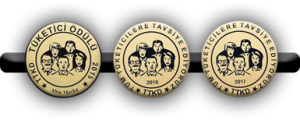 Dry Clean Express in Numbers
Turkey's leading dry cleaning specialist, Dry Clean Express, always reveals its difference with the number of different solutions and innovations it has brought to the sector with the widest dealer network.
Turkey's Most Hardworking Dry Cleaning Specialist with more than 500 employees
The Most Efficient in Turkey with an Average Daily Washing Capacity of 50,000 Pieces
Türkiye'nin En Çalışkan Kuru Temizleme Uzmanı

500'ü aşkın çalışanı ile Türkiye' nin
1 Numaralı Kuru Temizleme Uzmanı
Türkiye'nin En Çok Yıkayan Kuru Temizleme Uzmanı

Günlük ortalama 50,000 parça yıkama kapasitesiyle tartışmasız, Türkiye'nin en büyük kuru temizleme uzmanı
Türkiye'nin En Yaygın Kuru Temizleme Uzmanı

80'i aşkın kuru temizleme mağazasıyla hizmet veren Dry Clean Express, Türkiye'nin en yaygın kuru temizleme uzmanı